American Orthodontics Introduces BracePaste Band and Build LC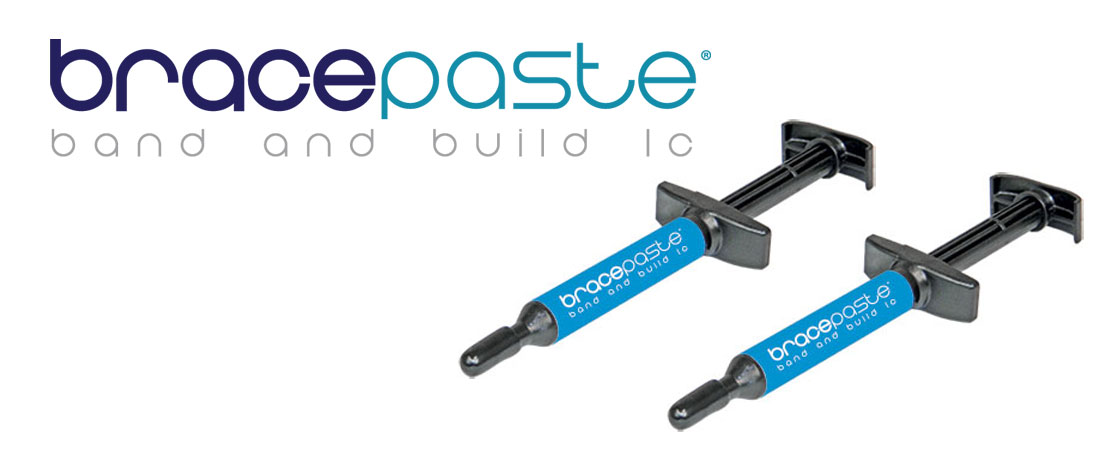 Sheboygan, WI — On the heels of BracePaste Color Change, American Orthodontics now introduces BracePaste Band and Build LC. This fluoride releasing, light cure band cement adds another option for orthodontists within the BracePaste product family.
The blue color of BracePaste Band and Build LC allows for easy clean up and will not wear on opposing enamel. BracePaste Band and Build LC provides optimum bonding of molar bands. It is a single paste system with no mixing required and no working time constraints.
"Because of the success of BracePaste, we've been able to add to the BracePaste product family," says AO Product Manager Lindsey Cadoo. "BracePaste Color Change and BracePaste Band and Build LC are both designed so that orthodontists can confidently treat patients without worrying about bonding issues."
BracePaste Band and Build LC is convenient as it is available in syringes and is stored at room temperature. BracePaste Band and Build LC is also priced the same as BracePaste and BracePaste Color Change.
Please contact your AO Representative for additional information.
ABOUT AMERICAN ORTHODONTICS: American Orthodontics is one of the largest privately held orthodontic manufacturers in the world, proudly based in Sheboygan, Wisconsin. Since 1968, American Orthodontics has been manufacturing quality orthodontic products and peripherals for customers in more than 110 countries. More than 98% of American Orthodontics' products are manufactured at its Sheboygan headquarters using highly automated production equipment and a skilled, dedicated workforce. With 14 wholly owned subsidiaries, a direct sales force in North America, and a global team of exclusive distributors, American Orthodontics is a true orthodontic industry leader, committed to providing customers quality products, personalized service and dependable delivery.
For more information, contact Michael Terrill, VP of Marketing at mterrill@americanortho.com