American Orthodontics Introduces BracePaste Color Change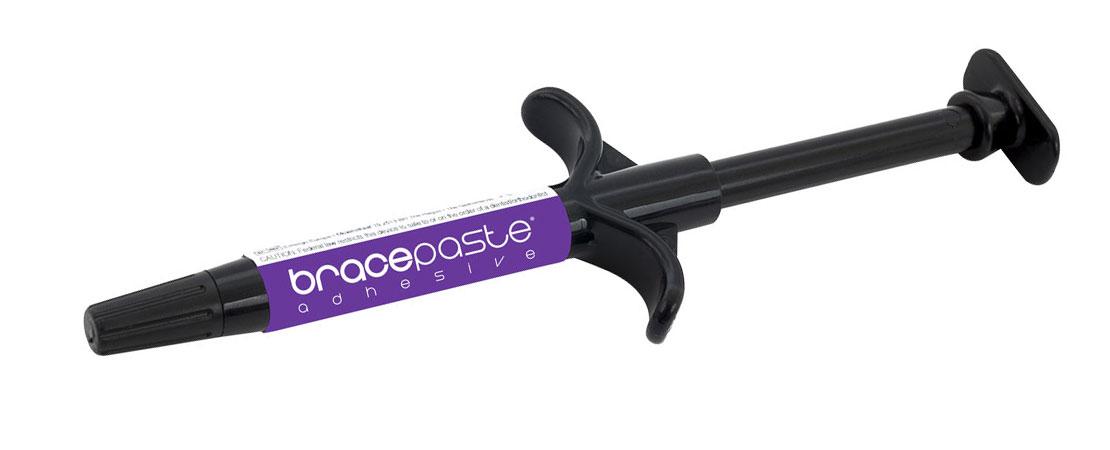 Sheboygan, WI — American Orthodontics introduces BracePaste Color Change, giving orthodontists an additional option for its award winning medium viscosity adhesive.
BracePaste Color Change has the same familiar feel and workability of BracePaste but its purple color turns translucent upon curing for ease of clean up and enhanced placement of brackets.
Just like BracePaste, BracePaste Color Change provides optimum bonding of metal and ceramic brackets. It is designed to minimize bracket drift and provide easy flash clean up. Upon light cure, the bracket is ready for immediate tie in of arch wires. The adhesive is compatible with most other light cure orthodontic sealants and bond enhancers. It offers consistent fluorescence under UV light for enhanced adhesive cleanup.
BracePaste Color Change is convenient as it is available in syringes or carpules and is stored at room temperature. BracePaste Color Change is also priced the same as BracePaste.
Please contact your AO Representative for additional information.
ABOUT AMERICAN ORTHODONTICS: American Orthodontics is one of the largest privately held orthodontic manufacturers in the world, proudly based in Sheboygan, Wisconsin. Since 1968, American Orthodontics has been manufacturing quality orthodontic products and peripherals for customers in more than 110 countries. More than 98% of American Orthodontics' products are manufactured at its Sheboygan headquarters using highly automated production equipment and a skilled, dedicated workforce. With 14 wholly owned subsidiaries, a direct sales force in North America, and a global team of exclusive distributors, American Orthodontics is a true orthodontic industry leader, committed to providing customers quality products, personalized service and dependable delivery.
For more information, contact Michael Terrill, VP of Marketing at mterrill@americanortho.com