American Orthodontics Introduces New LUNO® Debond Tool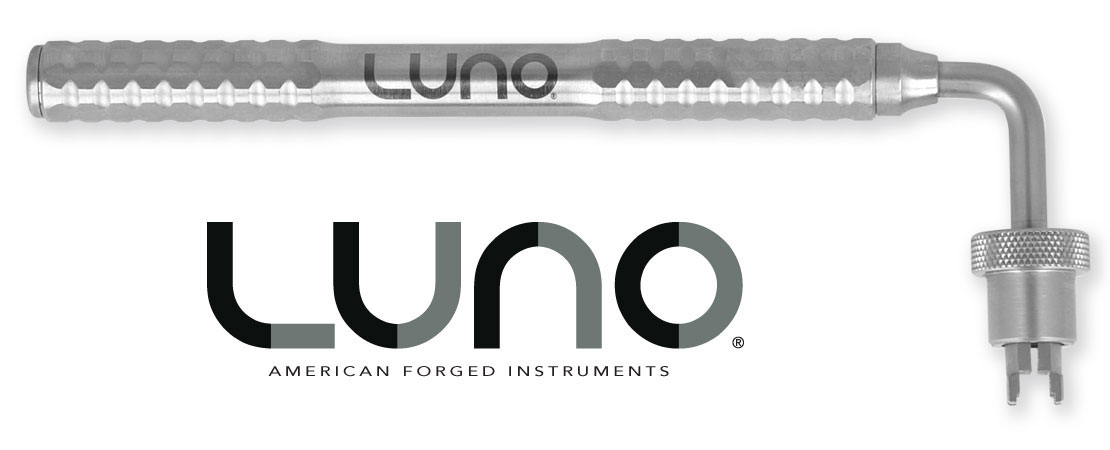 Sheboygan, WI — American Orthodontics introduces its new Luno® Debond Tool.
With a simple, intuitive mesial-distal rocking motion, the new Luno® Debond Tool is specifically designed to debond ceramic or aesthetic brackets such as Empower 2 Clear and Radiance Plus. The Luno® Debond Tool retains the bracket upon debond from the tooth surface and will remove Empower 2 Clear brackets while leaving the arch wire intact.
"One of the great benefits of this new tool is it does not require any removal of flash prior to debond," says AO Product Manager Lindsey Cadoo. "The feedback we have received from our users has been extremely positive."
Just like every Luno® cutter, bender, and plier, the Ceramic Debond Tool is precision manufactured to effectively prevent corrosion and is tested beyond industry standards. Each Luno® instrument is laser engraved with lot numbers and wire specifications to assist in quality control and ensure it is the right instrument for the right job.
For more details, contact your AO Sales Representative.
ABOUT AMERICAN ORTHODONTICS: American Orthodontics is one of the largest privately held orthodontic manufacturers in the world, proudly based in Sheboygan, Wisconsin. Since 1968, American Orthodontics has been manufacturing quality orthodontic products and peripherals for customers in more than 110 countries. More than 98% of American Orthodontics' products are manufactured at its Sheboygan headquarters using highly automated production equipment and a skilled, dedicated workforce. With 14 wholly owned subsidiaries, a direct sales force in North America, and a global team of exclusive distributors, American Orthodontics is a true orthodontic industry leader, committed to providing customers quality products, personalized service and dependable delivery.
For more information, contact Michael Terrill, VP of Marketing at mterrill@americanortho.com