Dr. Katya Skillestad Named 2019 JCO Student of the Year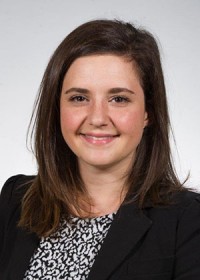 Sheboygan, Wisconsin – Dr. Katya Skillestad from the Health Science Center at Texas A&M University is the winner of the 2019 Eugene L. Gottlieb Journal of Clinical Orthodontics Student of the Year Award, presented by American Orthodontics. Dr. Skillestad was selected over 17 other students from schools around the United States in a two-stage, months-long competition judged by members of the JCO editorial board, winning more than $8,000 worth of prizes.
Dr. Skillestad was born in Uzbekistan in the former Soviet Union and arrived in the United States in North Carolina with her family as Jewish political refugees in 1992. She attended the University of North Carolina for both her undergraduate and dental school training. She then attended Texas A&M for her orthodontic degree. She intends to return home to North Carolina after graduation.
Dr. Skillestad is the fourth Student of the Year award winner and Texas A&M is the fourth different school to produce a winner. The award is named after JCO founder Dr. Eugene L. Gottlieb, who passed away last October at the age of 99.
"AO is dedicated to supporting orthodontic education and the future of the profession, and we are very proud to sponsor the JCO Student of the Year Award recognizing the best and brightest in orthodontics," said AO North American Sales Director Todd Beaudoin. Dr. Skillestad will be recognized in a formal ceremony during AAO at the Resident Reception hosted by AO.
The competition was held in two stages. Every school in the United States was allowed to nominate one current student. Each nominee submitted two letters of recommendation and a personal essay. Nominees were then given the materials from an unpublished case and asked to write a complete treatment plan, including all possible alternatives, within a two-week time frame. Three JCO board members whittled the 18 nominees down to 12 finalists in December.
Each of the finalists then submitted a complete report for a case he or she had worked on. A wider panel of JCO board members voted for the winner.