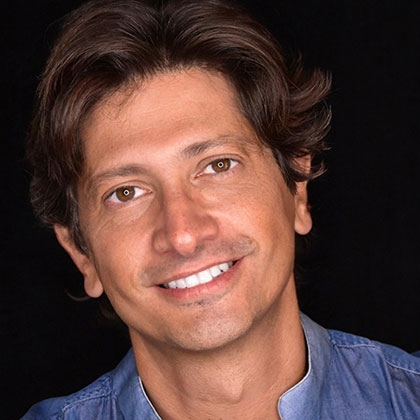 Finishing Control & Torque Management to Gain Excellence in Orthodontics
The finishing phase, usually considered as the final part of the treatment, is the most complex and delicate phase of the whole orthodontic treatment. In terms of occlusal correction treatment, the phase needs to start with a clear project and an adequate strategy, which also includes the procedure of hardware choices.
It is very important for an effective finishing phase to select the proper wire sequence and to customize the movements with specific activations from the intermediate stage of treatment until the final part of it. These factors can also significantly affect the efficiency of the treatment, which is why it has to be managed correctly throughout the whole treatment time. This lecture will provide guidance and tips on the finishing.
The torque control is also a critical factor of the finishing phase: It plays an important role to achieve a correct overjet and overbite, to condition the smile aesthetics and to stabilize the orthodontic result. To demonstrate the effective treatment of patients with different malocclusions, Dr. Manzo will present an innovative therapy protocol which is based on a doctor/patient friendly torque management method. This approach on torque control allows an optimization of the finishing phase, the occlusal relationship and the aesthetic results.
In addition, the consequent treatment time reduction is a key factor in the therapy management success. Therefore, the lecture discusses an evidence-based and clinical-experience-based review of the retention protocols and methods.
Speaker Information
PAOLO MANZO
D.D.S., MSc in Orthodontics, PhD in Oral Science from University of Naples "Federico II"
Visiting professor at the University of Ferrara and the University of Trieste
Member of the Italian Board of Orthodontics (I.B.O.), the
European Board of Orthodontics (E.B.O.) and the European Board of Lingual Orthodontics (E.B.L.O.)
Duration: 09.00 - 18.00
Tuition: 590 € (Includes VAT, lecture, lunch, drinks & aperitif)
Certificate: At the end of the course, each participant receives a certificate confirmation participation in the course.
Course Invoice: Please note that the invoice will be sent some days after your registration.
Cancellation: Free cancellation is only possible until the 28th of April 2023 and in written form.
For more information, please contact: Ms. Evelyne Rouchon: erouchon@americanortho.com
Tel.: +49 7631 9769 136