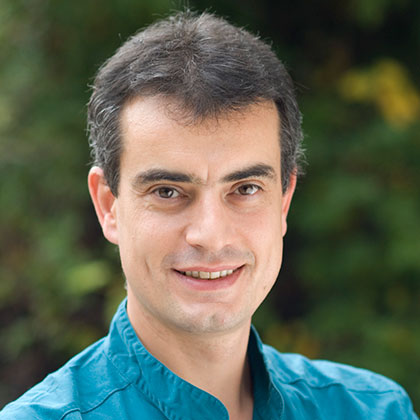 Download Brochure
Asymmetric Class II Malocclusions: The key factors to make treatment efficient and successful
Skeletal and dento-alveolar asymmetries can be considered one of the major challenges in modern orthodontics. The first step for final success is a proper diagnosis, which highlights the type and localizes the asymmetry. Functional or structural, dental or skeletal asymmetries require different treatments. The second step is setting the goal, by deciding whether the asymmetry is treatable or not with a pure orthodontic approach or requires more invasive treatment methods such as orthognatic surgery. If the decision is to address the asymmetry by dental movements, an individualized treatment plan with asymmetric mechanics and anchorage should be set up. The third and final step is appliance choice, design and management. The course will address the class II subdivision malocclusion, highlighting all the factors linked to planning and treating successfully this everyday challenge. Both compliance and no-compliance protocols with the combined use of inter-radicular and palatal TADs will be described in detail with a step-by-step description of every procedure.

Learning Objectives:
How to understand and classify a class II subdivision malocclusion
When to treat the maxilla and when to treat the mandible
Extraction vs. non-extraction protocols: why, when and how
The use of TADs in class II treatment protocols: why, when and how

Speaker:
Dental degree at the University of Rome. Postgraduate education and Master of Science in Orthodontics at the University of Aarhus, Denmark. Founder and first President of the European Postgraduate Students Orthodontic Society (EPSOS). Past-President of the Italian Society of Biomechanics (SIBOS) and of the Italian Association of Specialists in Orthodontics (ASIO) 2018-19. Active member of SIDO (Italian Society of Orthodontics). President of the Italian Academy of Orthodontics 2022. Member of the EOS (European Orthodontic Society) and WFO (World Federation of Orthodontists). Winner of the Houston Research Award of the EOS (2006) and of the First Prize Award for Clinical Research of SIDO (2006). Winner of the Beni Solow Award of the EOS 2010. Diplomate of the Italian Board of Orthodontics and the European Board of Orthodontics. Visiting Professor University of Ferrara and University of Rome Cattolica (Italy). Private practice in Rome, limited to orthodontics.
Hotel Information:
You have the option to book a room at the Meliá Vienna hotel at a special rate (185 € per room/night incl. breakfast and VAT) from 06 to 08 June 2024. If you are interested, please feel free to make a reservation using the keyword "Event American Orthodontics Juni 2024" at the email address reservations.melia.vienna@melia.com. Please note that American Orthodontics is not responsible for any booking, payment or potential cancellation fee, valid according to availability of the hotel.
For further information please contact Ms. Laura Ehrke: lehrke@americanortho.com
Tel.: +49 7631 9769 134
Duration:
09.00 – 17.00 h
Tuition:
520 € p.P. (excl. VAT)
Cancellation:
Please note that a cancellation without costs is only possible up to 4 weeks prior to the event and in written form.