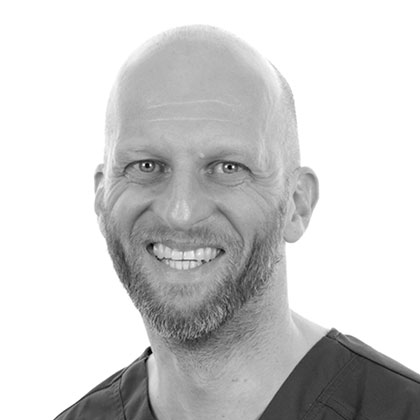 Download Brochure
Errors, Errors, Errors and (no) solution in sight?! – Most common and most difficult problems and their solutions
At the end of the orthodontic postgraduate training, after learning a few basics of dentistry and orthodontics, it is not uncommon for one to think that major diagnostic and treatment-related errors could be avoided. If you have been in the practice for several years, you often think that you are only causing or seeing problems, errors and mistakes. This can be, for example, an unusually high bracket loss rate, retainer defects or frustrating treatment results or relapse. The whole thing is reinforced by the fact that in the orthodontic specialist practice there have long been - no longer mainly simple treatment situations that e.g. "only" have little frontal crowding. Today, our treatment mainly involves severe malocclusions - such as, displaced teeth, severe skeletal anomalies, adults with combined orthodontic/maxillofacial surgery or pre-prosthetic tasks. In this course I would like to show my most common and most difficult problems or mistakes of the last 15 plus years and present some solutions or approaches to avoid them. These errors are demonstrated using clinical examples, compared with the current literature. Among many other things, basic diagnostic decisions, such as extraction versus non-extraction or dysgnathic surgery versus conservative therapy of skeletal anomalies will be discussed. In the field of therapy, bracket positioning, arch wire selection and additional devices such as TADs and class II appliances are analyzed. At the end of the course, the question of long-term stability of our treatment result and the use of different retention devices will be questioned.

Speaker:
Dr. Ludwig holds positions at two universities: the University of Homburg/Saar in Germany and the Department of Orthodontics, Institute of Odontology, Sahlgrenska Academy, University of Gothenburg, Sweden. He is an orthodontics specialist and he runs his private office in a small village in Germany. While his main focus is on clinical work, he has an affinity for technology, which often piques his interest. He consistently pursues his dream of improving as a researcher and writer by actively participating in diverse research projects and taking on editorial roles for journals. Besides his passion for orthodontics, he also finds joy in cycling as a way to unwind.
Course Language: English
Duration:
09.15 – 18.30 h
Tuition:
590 € p.P. (excl. VAT)
You will receive an invoice after registering for the event. Please note that the tuition fee must be paid before the event to validate your participation.
Cancellation:
Please note that a cancellation without costs is only possible up to 4 weeks prior to the event and in written form.
For further information please contact Ms. Evelyne Rouchon:erouchon@americanortho.com
Tel.: +49 7631 9769 136