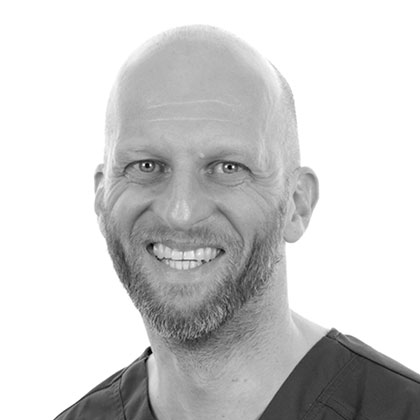 Download Brochure
Current and future strategies in digital orthodontics: from In-Office Aligners to TAD's
In response to various factors, both within our broader society and specifically within the orthodontic community, there has been a notable shift towards digitization and automation. This transition has been driven by a range of factors including economic considerations, staffing limitations, and the demands of a rigorous work schedule. Over the past decade, the field has witnessed the establishment of 3D scanners, 3D printers, and a plethora of software solutions that have not only found their place in everyday clinical practice but have also yielded effective orthodontic outcomes supported by scientific evidence. Today, we stand at the threshold of a new phase, transitioning from pioneering endeavors to standard procedures, with in-office production emerging as a central tenet of modern orthodontics. This shift carries several diagnostic advantages, bolsters operational efficiency, and ultimately facilitates, or rather enables, improved treatment methodologies. However, a challenge persists: the seamless integration of digital orthodontics while upholding fundamental and indispensable orthodontic principles. This presentation aims to provide both a clinical and scientific update encompassing the entire digital workflow, spanning from digital scanning to 3D printing. Within this framework, we will spotlight key applications such as aligners, indirect bonding techniques, and temporary anchorage devices (TADs). Furthermore, we will explore the untapped potential of less widely recognized 3D applications, including selective laser melting (SLM) printing, customized retainer fabrication, production of removable orthodontic appliances, and an array of other indications. These innovative approaches are poised to surmount the challenges inherent in our current orthodontic landscape, all while steadfastly upholding the foundational principles of biological integrity, aesthetic considerations, and ethical standards.
Our in-office course is structured into three fundamental components.
Firstly, there will be an informative overview lecture.
Followed by hands-on training with various software and technologies.
The third segment involves practical workshops, including the application of these techniques on real-life patients who have been invited to participate.
These sessions will take place in a cozy, familial atmosphere.
Lastly, to foster camaraderie and relaxation, we have planned a delightful social activity—an engaging wine tasting session accompanied by music. This time together will provide an opportunity for networking and further discussion in a convivial setting.
Speaker:
Björn Ludwig is an orthodontics specialist, and he runs his private office in a small village in Germany. While his main focus is on clinical work, he has an affinity for technology, which often piques his interest. He consistently pursues his dream of improving as a researcher and writer by actively participating in diverse research projects and taking on editorial roles for journals. Besides his passion for orthodontics, he also finds joy in cycling as a way to unwind.
Hotel Recommendations:
Moselschlösschen (www.moselschloesschen.de / Tel.: +49 6541 832-0)
Bellevue (www.bellevue-hotel.de / Tel.: +49 6541 703-0)
The number of participants is limited.
For further information please contact Ms. Anna Schürtzmann unter: aschuertzmann@americanortho.com
Tel.: +49 (0) 7631 9769135
14 Credit Points
Duration:
Friday, 09.00 - 17.00 h, 19.00 h wine tasting
Saturday, 09.00 - 15.00 h
Tuition:
999 € course fee
799 € for assistants (please provide evidence)
Price incl. wine tasting, dinner on Friday evening and meals during the course. Excl. VAT.
Cancellation:
Please note that a cancellation without costs is only possible up to 4 weeks prior to the event and in written form.