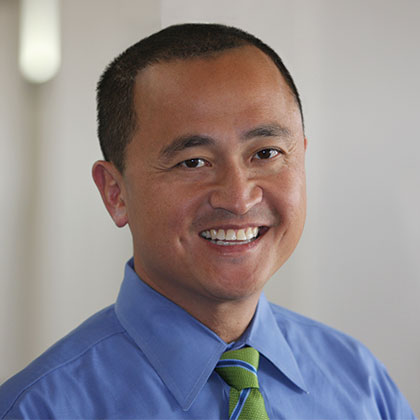 WEBINAR - Empower and DIBS... Digital Optimization at Its Best; To Know at the Beginning Where you Want to End
Dr. Lin first began using indirect bonding (IDB) in 1997 during his residency at Northwestern University. He has been actively using IDB full-time in private practice since 2000. Since that time, he has utilized 5 different IDB systems with 2 of them being digital IDB. In his lecture, Dr. Lin will discuss why he has chosen OrthoSelect's DIBS as his digital IDB system of choice in combination with AO's Empower 2 and SureSmile for maximum clinical efficiency. He will compare DIBS to other digital orthodontic systems which he has experience with such as LightForce, Incognito, Harmony, BRIUS, and SureSmile. Dr. Lin will review a few DIBS/Empower 2/SureSmile cases and will discuss the importance of DIBS digital workflow and key considerations with DIBS/Empower 2 for successful setups and finishing cases efficiently even with straight-wire mechanics. Empower/DIBS utilized correctly will result in fewer appointments and shorter treatment times. Digital orthodontics is the future of advancing our esteemed profession of orthodontics. If utilized correctly and implemented with efficient systems, Dr. Lin has demonstrated in his practices that it will result in a higher quality and more efficient practice with happier patients!!!
Objectives:
Review how to utilize Empower 2 for fixed appliance patients and the advantages which Empower 2 offers with his treatment mechanics

Discuss experiences with IDB and the benefits of OrthoSelect's DIBS in comparison to other digital IDB systems

Review the entire DIBS system from start to finish and demonstrate even if you choose not to use SureSmile, how you can manage Empower/DIBs with straightwire mechanics with significantly improved clinical efficiency
Agenda:
Lecture 7:30 PM CMT
Speaker:
Dr. Ed Lin, D.D.S., M.S.
Dr. Ed Lin is one of two partners at Orthodontic Specialists of Green Bay (OSGB), a private practice in Green Bay, Wisconsin. He is also one of two partners at Apple Creek Orthodontics of Appleton (ACOA). Dr. Lin received both his dental (DDS) and orthodontic (MS) degrees from Northwestern University Dental School. OSGB and ACOA are both completely digital practices and have been utilizing SureSmile since February of 2004 at four different practice locations.
CE Credits: 3 CE Credits