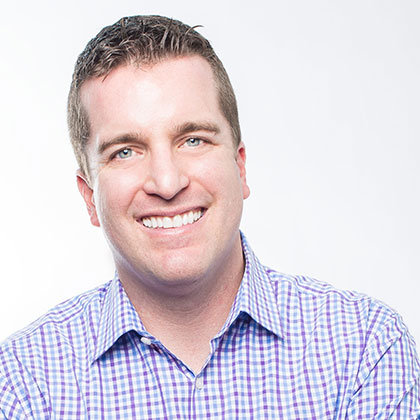 Download Brochure
Innovative Orthodontic Solutions – Work Smarter. Live Better.
We are practicing during an amazing time in the history of orthodontics. New technologies are emerging daily. Some of these innovations are merely hype and may actually increase the workload of the orthodontist, while others are incredibly powerful tools to improve the quality of our clinical care as well as our practice management efficiencies and effectiveness. This lecture will focus on technology based orthodontic solutions that will allow you to work smarter and live better. It will dive deep into the use of technology to optimize the overall patient experience, improve clinical outcomes and efficiencies, and simplify the day-to-day management of the orthodontic practice.
Lecture objectives:
Discuss the impact that technological advances have had on the practice of orthodontics
Review the use of relevant and exciting clinical and practice management technologies in the orthodontic office – intraoral scanners, efficient Phase I treatment, virtual orthodontic visits, two-way texting, Dual Activation in self ligation and more
Explain how to implement proven, technology-based strategies to work smarter and live better
Speaker:
Dr. Bills received his Bachelor of Arts degree in Biology from Lafayette College and his dental degree from Harvard University, both with Honors, after which he completed a three-year orthodontic residency at the University of Illinois. He maintains a state-of-the-art private practice, Innovative Orthodontics, with three locations in Southern New Jersey. He has been honored as "Teacher of the Year" by the University of Pennsylvania Department of Orthodontics and by the Department of Dentistry at Virtua Hospital. He lectures regularly at academic institutions and orthodontic meetings, both stateside and abroad, and gives in-office courses about a variety of clinical topics as well as how to better utilize technology in the orthodontic office.
Course Language: English
If you have any questions, please contact Mr. BÁRDICS Gergő: gbardics@americanortho.com
Phone: +36 30 367 5661
Duration:
9.00 - 17.00 h
Course fee:
250 € – 99.330 HUF incl. VAT
The prices can change according to exchange rates.
Cancellation:
Please note that a cancellation without costs is only possible up to 4 weeks prior to the event and in written form.