Ultimate CE: Pebble Beach® Golf Experience
with Dr. Patrick Briscoe
D.D.S, M.S.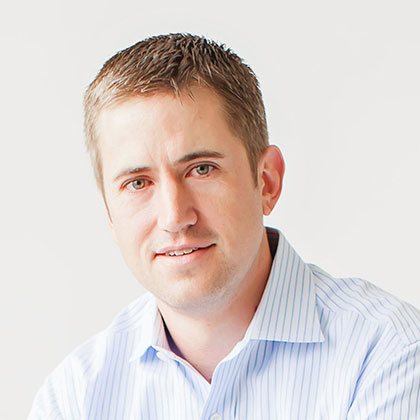 This event has been sold out - All registrations are wait list only.
THIS IS MAJOR
A truly major golf experience follows a top-of-the leaderboard CE presentation as part of the American Orthodontics Ultimate CE Golf Experience at Pebble Beach in Northern California, site of the 2019 US Open Golf Championship, a first U.S. Women's Open in 2023, and a seventh U.S. Open in 2027. The event tees off on Friday morning with Dr. Patrick Briscoe, who will bring you up to par with his cutting-edge insight on creating a story, brand and culture in the office. After lunch, you will experience the challenge of Spyglass Hill Golf Course at Pebble Beach, widely considered to have some of the most breathtaking views of any seaside golf course in the world. The following day, enjoy an unforgettable round at iconic Pebble Beach Golf Links, rated No. 1 on Golf Digest's America's Greatest Public Courses list since 2003 and home to the 119th and 127th US Open. This is a tee time you don't want to miss. Spots will fill quickly so sign up today!
LECTURE DESCRIPTION
Fuel Your Passion: Become a Major Winning Caddy
Many orthodontic offices suffer from a narrative void, a vacant space that occurs inside an organization when there is not a story, brand, or culture to keep them aligned. We are so focused on brackets and band that we neglect the business of creating a culture that patients can see themselves in. To create a positive environment and keep your team aligned, it is imperative that you identify who your patients are and what their internal fears and desires are. Knowing this, you can then create a story, brand and culture that will keep your team motivated and provide a path for your patients that ultimately leads to a smile that lasts a lifetime.
The most important aspect of creating this story, brand and culture is understanding your role as an orthodontist, in the journey your patients are traveling. Here is the storyline of every person's life: A PERSON who wants something encounters a PROBLEM before they can get it. At the peak of their despair, a GUIDE steps into their lives, gives them a PLAN, and CALLS THEM TO ACTION. That action helps them avoid FAILURE and ends in SUCCESS.
In orthodontic terms: A PATIENT who wants to be successful and have a positive self-esteem feels like their CROOKED SMILE is holding them back. At the peak of their despair, an ORTHODONTIST steps into their lives, gives them a TREATMENT PLAN, and PUTS THEM IN BRACES. That action helps them avoid a low self-esteem and end in them reaching their FULL POTENTIAL.
In golfing terms: A GOLFER who wants to make a good score encounters a PROBLEM before they can make that birdie! Maybe it is a bunker, and trap or a water hazard. Regardless, they need help to navigate around the hazard. At the peak of their despair, a CADDY steps into their lives, gives them a 6 IRON, and TELLS THEM TO SWING SMOOTH. That action helps them avoid the dreaded DOUBLE BOGEY and ends in a GREAT SCORE and a HIGH FIVE.
The number one reason for the narrative void within your office is because you think you are the hero of the story. You are the person who encounters the problem or the in other terms, golfer that sinks the winning putt. In fact, in this journey to a greater smile, you are the guide, you are the caddy! Creating a story, brand and culture that celebrates the hero and presents the orthodontist as the guide allows patients to visualize themselves in the story. So, let's have a conversation about how you can become a major winning caddy!
OBJECTIVES
Learn who your patient really is, what their real problem is and what they want
Learn how you can be the guide for your patients, walking them through a journey to something better
Learn how to develop and deliver a plan of action in a consistent and concise manner
Learn how to develop and execute direct and transitional call to actions to prompt your patients to act on their desire
Learn what failure and success look like in your patient's eyes
Wrap all the above lessons into a cohesive brand that presents you, the orthodontist, as the guide and your patients as the hero. Ultimately creating a story, brand and culture that is clear, concise, and easy for your patients and team to thrive in
TUITION INFORMATION:
Tuition will be billed to your account within 5-7 business days of the registration confirmation.
TUITION INCLUDES:
Two (2) CE credits, Three (3) nights hotel at The Inn at Spanish Bay (Thursday, Friday, & Saturday), meals, lecture, one (1) round of golf at Spyglass Hill Golf Course and one (1) round of golf at Pebble Beach Golf Links
RECOMMENDED AIRPORTS:
Monterey Peninsula Airport (MRY) – 15 minutes
San Jose International Airport (SJC) – 120 minutes
San Francisco International Airport (SFO) – 120 minutes
Oakland International Airport (OAK) – 120 minutes
CE Credits: 2
AGENDA
Thursday, July 21
Arrivals
Friday, July 22
Morning Lecture*
Boxed Lunch
Afternoon Tee Time at Spyglass Hill®
Dinner
Saturday, July 23
Morning Tee Time at Pebble Beach®
Lunch
Sunday, July 24
Departures
*eligible for CDE credit

American Orthodontics, Corp. is an ADA CERP Recognized Provider. ADA CERP is a service of the American Dental Association to assist dental professionals in identifying quality providers of continuing dental education. ADA CERP does not approve or endorse individual courses or instructors, nor does it imply acceptance of credit hours by boards of dentistry. Concerns or complaints about a CE provider may be directed to the provider or to ADA CERP at www.ada.org/cerp.
REFUND/CANCELLATION POLICY
Seminar Cancellations
Registration fees will be fully refunded if a notice of cancellation is received by American Orthodontics no later than sixty (60) calendar days prior to the scheduled start date of the seminar. Notices of cancellation received after sixty (60) calendar days prior, and no later than thirty (30) calendar days prior to the scheduled start date of the seminar, will receive a 50% refund. Notices of cancellation received after thirty (30) calendar days are not refundable.
In order to cancel a paid registration to a seminar, send an email with your name, mailing address, telephone number and the name of the seminar for which you are requesting a refund of fees to the following email address: events@americanortho.com If a seminar is cancelled by American Orthodontics for any reason, all fees that were paid in advance will be refunded.
Credit Card Refunds
Fees paid by credit card will be refunded back to the original credit card that was used to register for a seminar. Please allow 4-5 days for the refund to be applied back to the credit card.
Contacting Us
For questions regarding refunds for seminars, contact us at:
American Orthodontics
Attn: Megan Kerscher-Walsh, Senior Events Coordinator
3524 Washington Ave.
Sheboygan, Wisconsin U.S.A. 53081-1048
Toll Free: 800.558.7687
Email: mkerscher-walsh@americanortho.com