Ultimate CE: Porsche® Driving Experience
with Dr. Patrick Briscoe
D.D.S.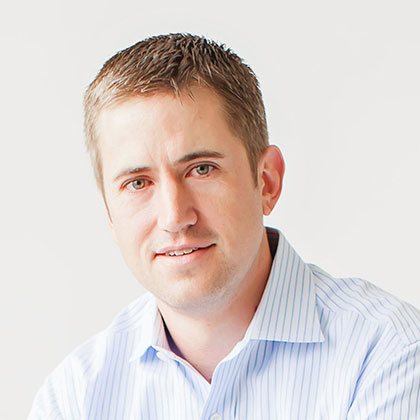 FUEL YOUR PASSION
Live life in the fast lane by adding velocity to your knowledge and adrenaline to your brain at the AO Ultimate CE Porsche Driving Experience in Birmingham, Alabama. Dr. Patrick Briscoe sets the pace on Thursday evening with his unique Brackets and Business course. You will then spend a full day on Friday experiencing the speed and handling of iconic Porsche super cars at Barber Motorsports Park, an 880 acre, world class, 16 turn, 2.38 mile racetrack.
Afterward, cross the finish line with an unforgettable tour of the Barber Vintage Motorsport Museum, spanning 100 years of production from 200 different manufacturers from 20 countries and home to the largest collection of motorcycles in the world. It is also the world's most extensive Lotus collection, anchored by the Lotus 21.
Space is limited and spots for this event will speed by so don't pass up this chance and register today!
LECTURE DESCRIPTION
Brackets and Business
Many orthodontic offices suffer from a narrative void, a vacant space that occurs inside an organization when there is not a story, brand or culture to keep them aligned. We are so focused on brackets and bands that we neglect the business. In order for you to create a positive environment to keep your team aligned, it is imperative that you identify exactly who your target market is and what their internal fears and desires are. Knowing this you can then create a story, brand and culture within your office that will keep your team motivated.
OBJECTIVES
Learn who your patients (target market) really are and what they desire
Learn what problems your patients actually have
Learn how you can be the guide for your patients, walking them through a journey to something better
Learn how to develop and deliver a plan of action through various marketing channels in a consistent and concise manner
Learn how to develop and execute direct and transitional call to actions to prompt your patients to act on their desire
Learn what failure looks like in your patients' eyes
Learn what success looks like your patients' eyes
Wrap all the above lessons into a cohesive brand that presents you, the orthodontist, as the guide and your patients as the hero. Ultimately creating a story, brand and culture that are clear, concise and easy to live in
Tuition includes:
Two (2) CE credits, Two (2) nights hotel at Grand Bohemian Hotel Mountain Brook (Thursday & Friday), meals, lecture, precision 1-day course
Recommended Airports:
Birmingham-Shuttlesworth International Airport (BHM) – 15 minutes
Hartsfield-Jackson Atlanta International Airport (ATL) – 120 minutes
CE Credits: 2
AGENDA
Thursday, August 19
Arrivals
Dinner Lecture*
Friday, August 20
Precision 1-Day Course
Barber Vintage Motorsport Museum Tour
Group Dinner
Saturday, August 21
Departures
*eligible for CDE credit

American Orthodontics, Corp. is an ADA CERP Recognized Provider. ADA CERP is a service of the American Dental Association to assist dental professionals in identifying quality providers of continuing dental education. ADA CERP does not approve or endorse individual courses or instructors, nor does it imply acceptance of credit hours by boards of dentistry. Concerns or complaints about a CE provider may be directed to the provider or to ADA CERP at www.ada.org/cerp.
REFUND/CANCELLATION POLICY
Seminar Cancellations
Registration fees will be fully refunded if a notice of cancellation is received by American Orthodontics no later than sixty (60) calendar days prior to the scheduled start date of the seminar. Notices of cancellation received after sixty (60) calendar days prior, and no later than thirty (30) calendar days prior to the scheduled start date of the seminar, will receive a 50% refund. Notices of cancellation received after thirty (30) calendar days are not refundable.
In order to cancel a paid registration to a seminar, send an email with your name, mailing address, telephone number and the name of the seminar for which you are requesting a refund of fees to the following email address: events@americanortho.com If a seminar is cancelled by American Orthodontics for any reason, all fees that were paid in advance will be refunded.
Credit Card Refunds
Fees paid by credit card will be refunded back to the original credit card that was used to register for a seminar. Please allow 4-5 days for the refund to be applied back to the credit card.
Contacting Us
For questions regarding refunds for seminars, contact us at:
American Orthodontics
Attn: Megan Kerscher-Walsh, Senior Events Coordinator
3524 Washington Ave.
Sheboygan, Wisconsin U.S.A. 53081-1048
Toll Free: 800.558.7687
Email: mkerscher-walsh@americanortho.com