Ultimate CE: Ever Dining Experience
with Dr. Matthew Ng
B.S.c., D.M.D., M.S.D., F.R.C.D. ( C )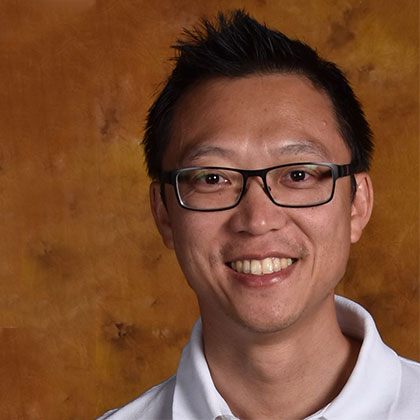 INDULGE YOUR SENSES, SATISFY YOUR HUNGER FOR KNOWLEDGE
Delight your culinary senses and feast upon knowledge at American Orthodontics Ultimate CE Chicago Dining Event at Ever in Chicago. Hosted by Michelin Starred Chef Curtis Duffy, you will experience an exclusive 8- to 10-course tasting menu focused on proteins from the land and sea, and seasonal vegetables complemented with a unique blend of fruits, grains, seeds and nuts. Carefully curated wines have been selected to accompany each experience as the tasting menu experience typically lasts 2 to 2 1/2 hours.
The event will also provide an appetizing CE lecture by Dr. Matt Ng comparing and contrasting self ligating bracket options. Tantalizing Amenities at the Ritz Carlton will serve to heighten the anticipation. Sign up today!
LECTURE DESCRIPTION
Become a CEO
All too often, we think of being a CEO in our practices having to do with the day-to-day business operations. We can increase the profitability and stress in our practices by becoming a CEO, a more C-linically E-fficient O-rthodontist! Dr. Matthew Ng will compare and contrast the Empower Self-Ligating (SL) brackets versus other common active and passive SL options. He will discuss the advantages of SL and how it has helped him effectively manage torque in extraction and non-extraction cases. Dr. Ng will also present his interceptive orthodontic treatment philosophy and how the proper management of children in malocclusion can turn difficult cases into easy ones in the permanent dentition.
OBJECTIVES
Discuss the advantages that self ligating brackets can provide
Demonstrate the torque effectiveness of an SL bracket system
Demonstrate how using SL can increase predictability in your cases and profitability in your practices
Demonstrate how effective management of children in the mixed dentition makes treatment in full permanent dentition more straightforward
Employ techniques to eliminate impacted maxillary canines from your practice
BIO
Matthew Ng, DMD MSD FRCD(C)
Diplomate, American Board of Orthodontics
Dr. Matthew Ng completed his undergraduate (BSc) and dental education (DMD) at the University of Manitoba in Winnipeg, Canada. He went on to pursue his orthodontic education (MSD) at Saint Louis University in St. Louis, Missouri. Dr. Ng is a Board-Certified orthodontist in both the USA and Canada as a Diplomate of the American Board of Orthodontics and a Fellow of the Royal College of Dentists in Canada. Dr. Ng is an active member in the profession as a Past President of the British Columbia Dental Specialists Society and the Texas Association of Orthodontists. He currently serves as the RMSO/SWSO Councillor for the College of Diplomates of the American Board of Orthodontics. He is also a proud member of the Southwest Component of the Edward H. Angle Society of Orthodontists. Dr. Ng is humbled to lecture at a number of orthodontic residencies as a Guest Lecturer and enjoys meeting orthodontists all over the world as a Key-Opinion Leader for American Orthodontics. In his spare time, he is an active member of his local church and spending time with his lovely wife, two young sons and baby girl. Dr. Ng maintains his private practice in Cypress and Katy, TX.
Tuition includes:
Three (3) CE credits, Two (2) nights hotel at Ritz-Carlton (Thursday & Friday), meals, lecture, exclusive multi-course dinner at Ever restaurant
Recommended Airports:
Chicago O'Hare International Airport (ORD)
Chicago Midway International Airport (MDW)
CE Credits: 3
AGENDA
Thursday, October 6
Arrivals
Friday, October 7
Breakfast
Morning Lecture*
Lunch
Exclusive Ever Restaurant Dinner
Saturday, October 8
Departures
*eligible for CE credit

American Orthodontics, Corp. is an ADA CERP Recognized Provider. ADA CERP is a service of the American Dental Association to assist dental professionals in identifying quality providers of continuing dental education. ADA CERP does not approve or endorse individual courses or instructors, nor does it imply acceptance of credit hours by boards of dentistry. Concerns or complaints about a CE provider may be directed to the provider or to ADA CERP at www.ada.org/cerp.
REFUND/CANCELLATION POLICY
Seminar Cancellations
Registration fees will be fully refunded if a notice of cancellation is received by American Orthodontics no later than sixty (60) calendar days prior to the scheduled start date of the seminar. Notices of cancellation received after sixty (60) calendar days prior, and no later than thirty (30) calendar days prior to the scheduled start date of the seminar, will receive a 50% refund. Notices of cancellation received after thirty (30) calendar days are not refundable.
In order to cancel a paid registration to a seminar, send an email with your name, mailing address, telephone number and the name of the seminar for which you are requesting a refund of fees to the following email address: events@americanortho.com If a seminar is cancelled by American Orthodontics for any reason, all fees that were paid in advance will be refunded.
Credit Card Refunds
Fees paid by credit card will be refunded back to the original credit card that was used to register for a seminar. Please allow 4-5 days for the refund to be applied back to the credit card.
Contacting Us
For questions regarding refunds for seminars, contact us at:
American Orthodontics
Attn: Megan Kerscher-Walsh, Senior Events Coordinator
3524 Washington Ave.
Sheboygan, Wisconsin U.S.A. 53081-1048
Toll Free: 800.558.7687
Email: mkerscher-walsh@americanortho.com