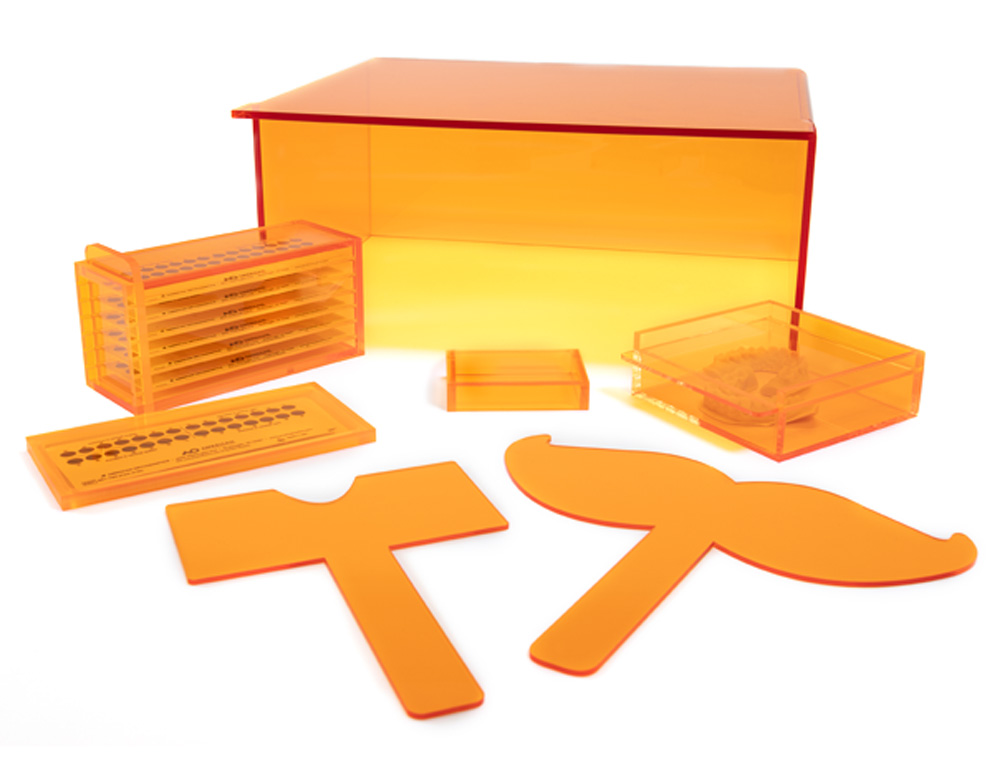 Orange Box System
The Orange Box system is an excellent solution for pre-pasted brackets, or indirect bonding set ups, in offices where there may be additional downtime. Office staff can prepare the brackets up to a week before the bonding appointment and keep them stored without fear of the adhesive curing prematurely. Preparation time can be controlled while significantly reducing patient chair time.
Product Features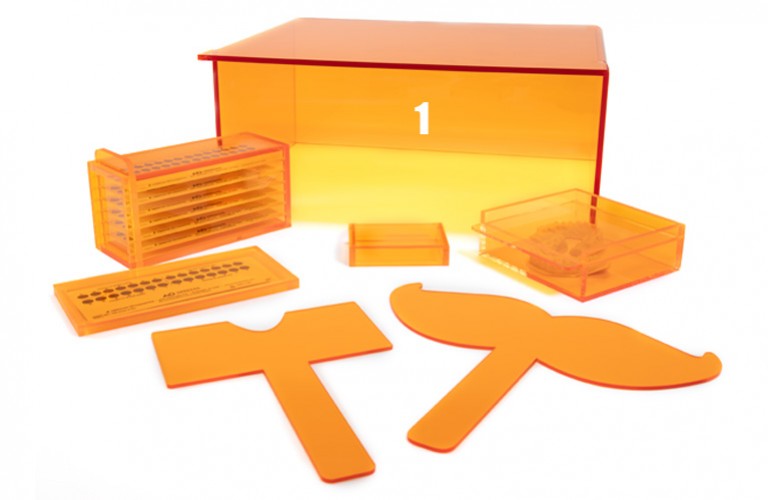 1. Work Box
Orange colored plastic prevents polymerization, creating a safe zone for prepasting brackets.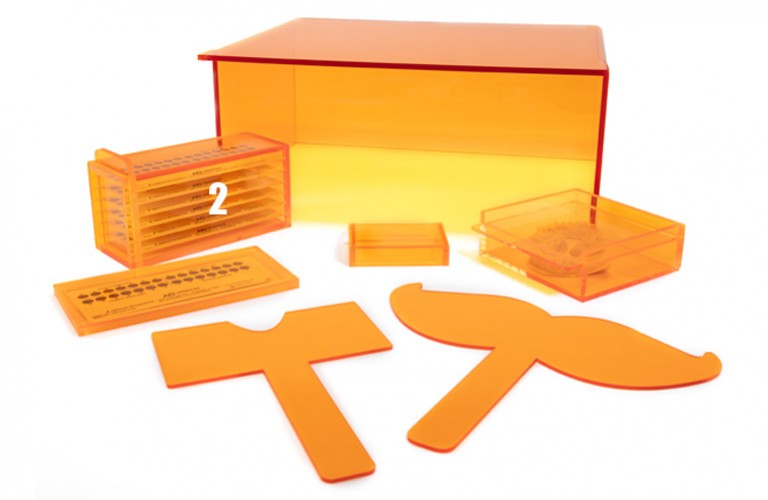 2. Storage Box
Protects six prepasted cases for up to two weeks before bonding.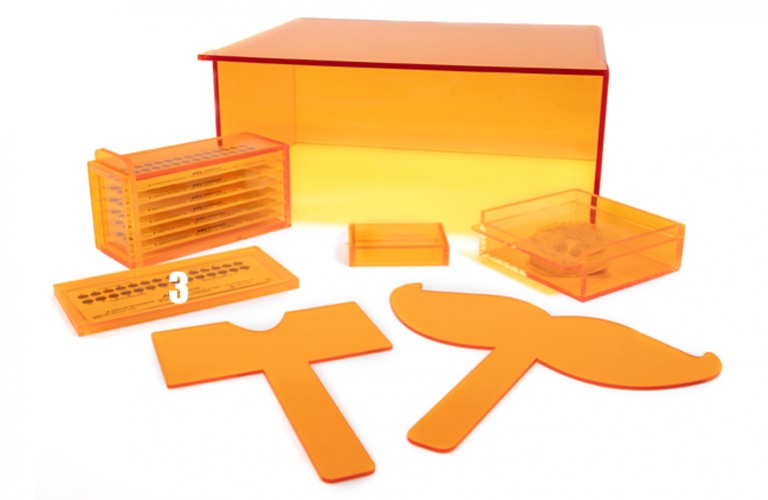 3. Chairside Cover
Protects one prepasted case at chairside until ready for bonding.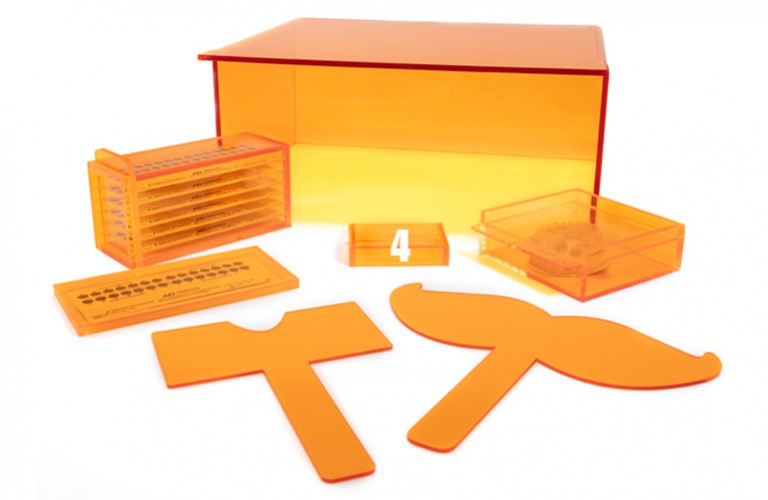 4. Mini Chairside Cover
A smaller version of the chairside cover, it protects a few prepasted brackets at chairside until ready for bonding.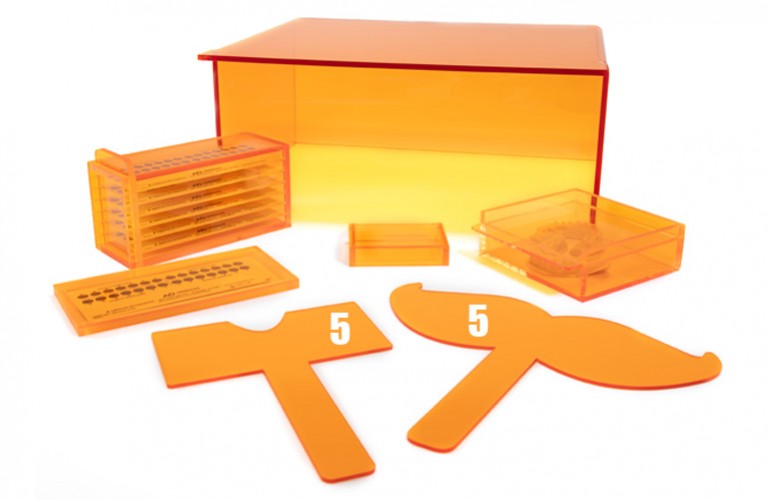 5. Mouth Shields
Used to prevent ambient light from prematurely polymerizing brackets after they're positioned, but prior to curing. Helpful whenever curing is delayed after positioning.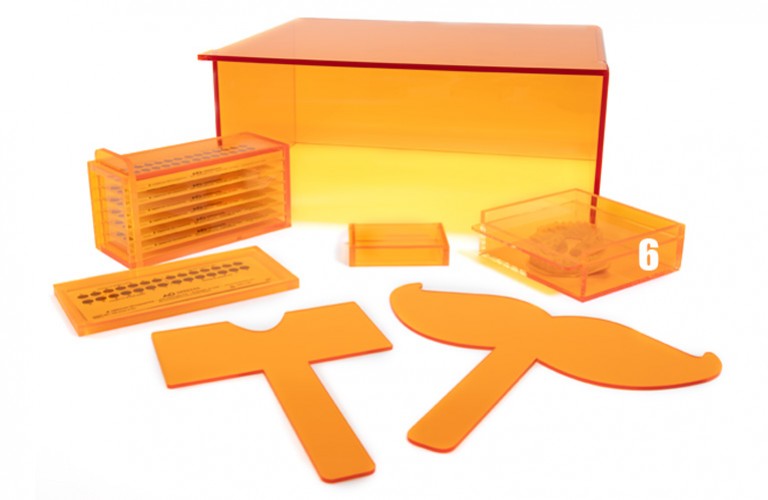 6. Indirect Bond Setup Storage Box
Used to protect brackets that have been placed onto a model, awaiting separator and tray.