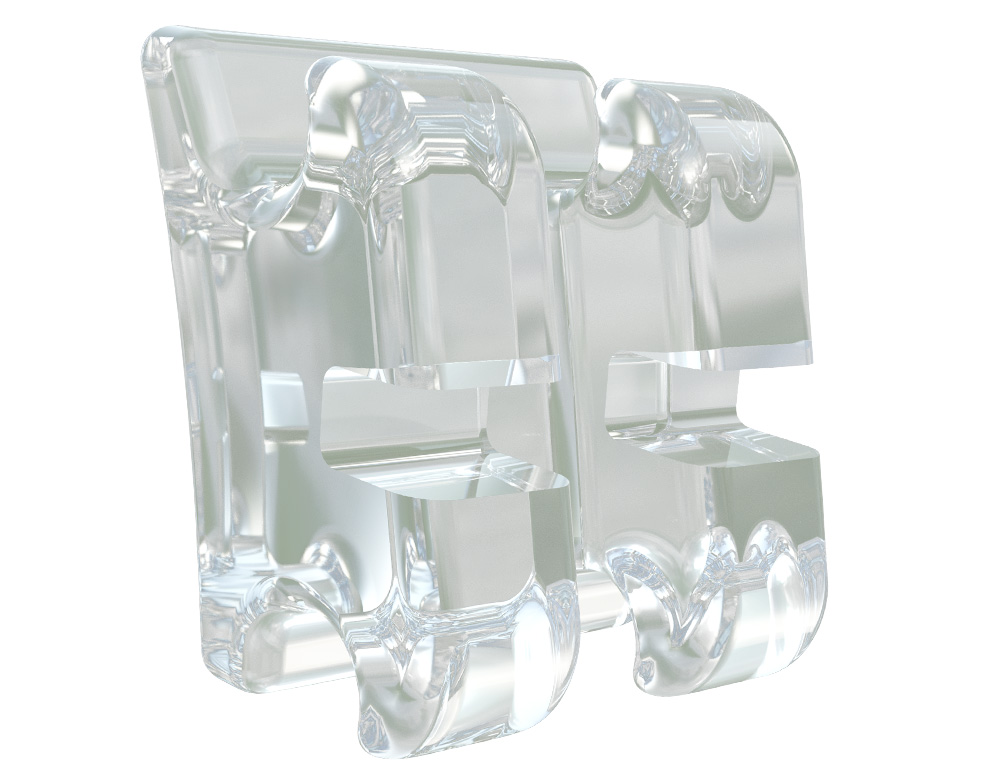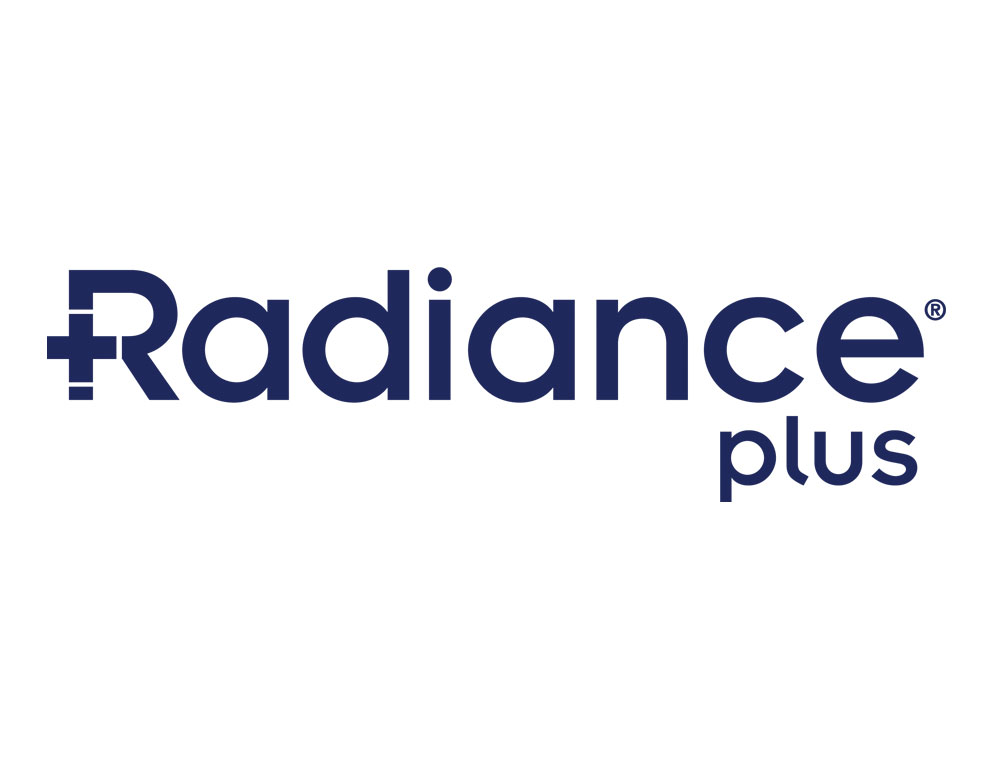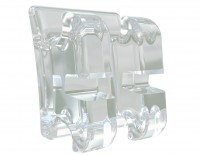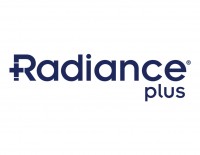 Radiance Plus®
Technically Beautiful™
Radiance Plus delivers exceptional results with features other cosmetic brackets just can't match. This latest generation of Radiance is stronger and even more dazzling than the previous generation, with enhancements including Visual Placement Aids (VPAs) for bonding precision, and a thicker, stronger tie wing radius.

Clear Sapphire
Radiance Plus is the clearest ceramic twin bracket available, proven to be much clearer than other monocrystalline or polycrystalline ceramic systems. Each Radiance Plus bracket is created from a single crystal of pure grown sapphire – one of the hardest materials in nature, second only to diamond. The crystal is honed and heat polished into a remarkably strong and beautiful bracket that's nearly invisible on the teeth. A recent study appearing in the American Journal of Orthodontics and Dentofacial Orthopedics rates Radiance Plus as the most translucent of all monocrystalline brackets tested.

Performance
Radiance Plus's delivers exceptional rotational control, thanks to optimum mesial-distal width on the maxillary centrals and cuspids. This greater anterior control allows accurate results without sacrificing aesthetics. Tie wing fracture risk is reduced, tie-ability is improved, and non-latex Visual Positioning Aids (VPAs) allow simple, accurate bracket placement every time, without the staining risk associated with other color coding systems.

Strength
Radiance Plus's heat treated, monocrystalline formation gives it a solid core structure, and a proprietary heat polishing process creates just enough energy to smooth away any micro voids or flaws that could compromise the bracket's integrity. Sliding mechanics are improved, and the bracket resists torque fracture more than three times that of polycrystalline brackets. Increased tie wing thickness enhances its solid body, and a patented Quad Matte™ base provides amazing bond strength.
Product Features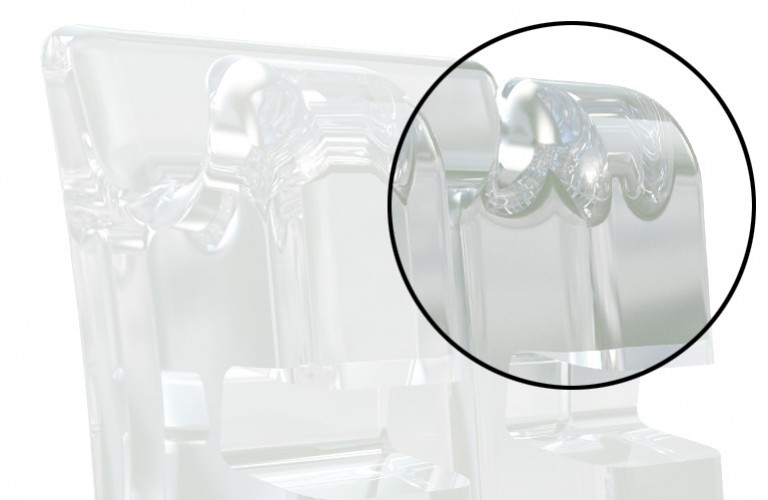 Tie Wings
Strong tie wings with generous undercuts. Reinforced hooks available on cuspids and bicuspids.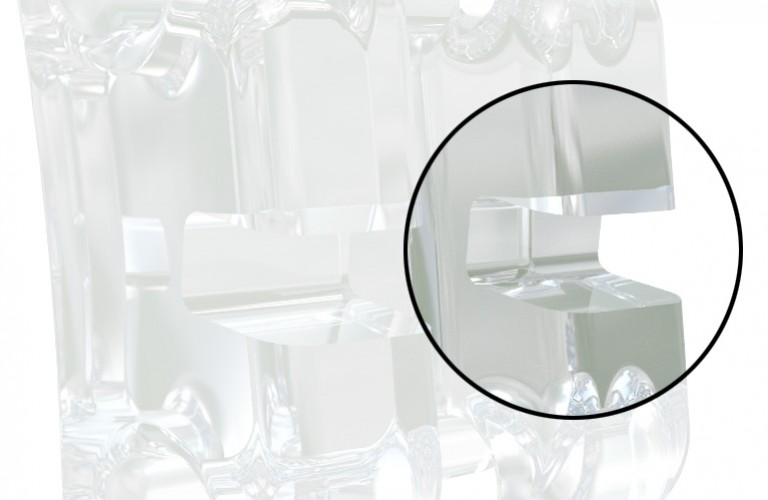 Precision Slot
Smooth, precision slot for easier sliding mechanics.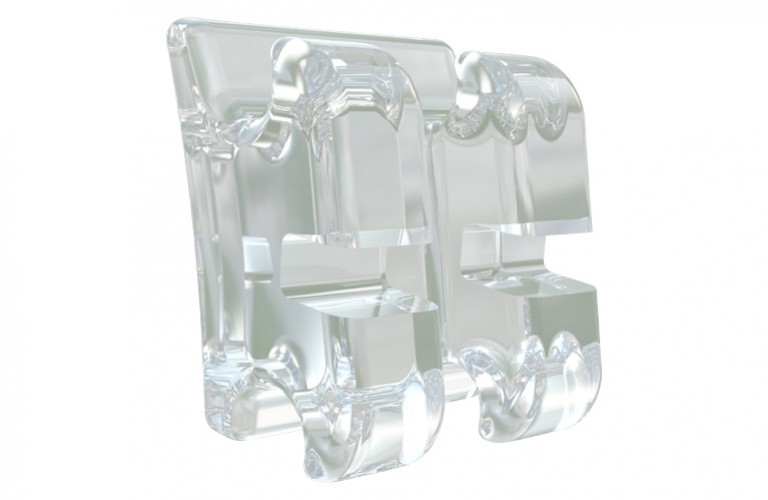 Polished Sapphire
Manufactured from clear polish sapphire that is over three times stronger than polycrystalline brackets.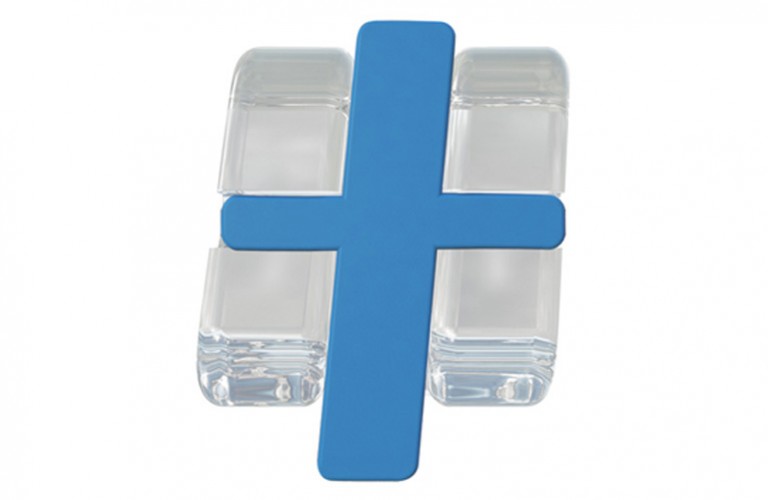 Visual Placement Aids
Color Coded, latex free Visual Placement Aids (VPAs) allow simple, accurate bracket placement. They are easily removed with pliers, and there's no ink for the patient to brush away.