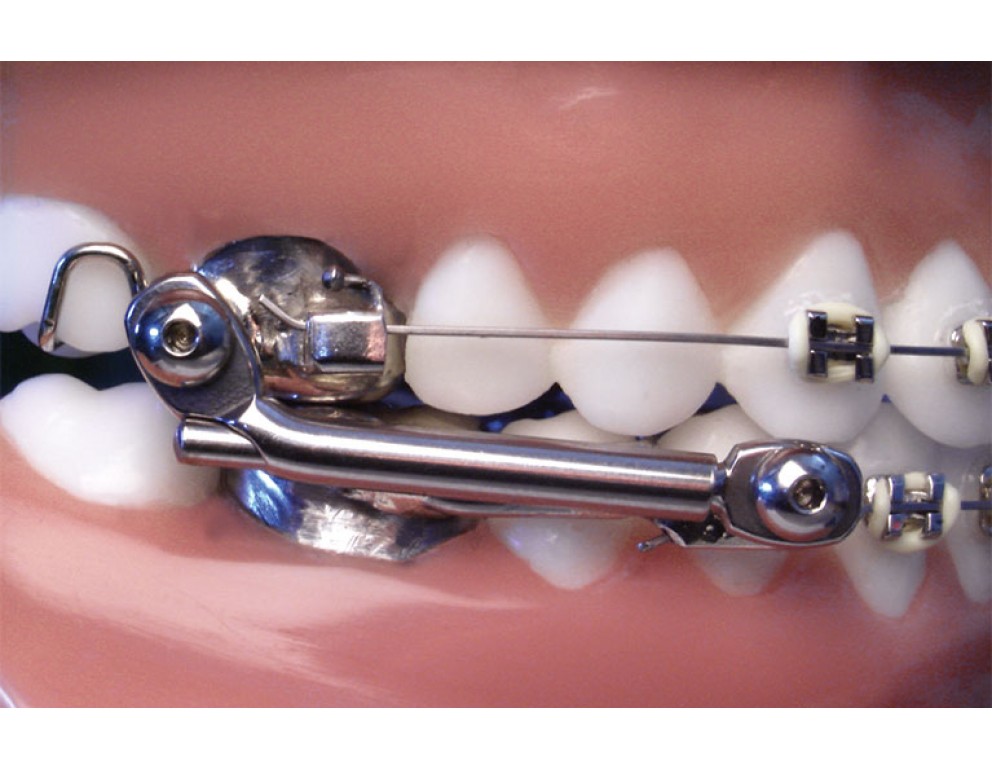 Herbst® Appliance
Available in one-patient kits or as individual components, the Herbst* is one of the most popular appliances used today for Class II corrections.
Hex head screws for ease of use and maximum patient comfort; compatible with either straight or offset rod style Herbst
Offset rods provide a lower profile for special situations
Advancers to reactivate mandibular advancement are available in five lengths, from 1mm to 5mm
Pivot casings for safe and secure solders every time. Two styles available: "Regular" for soldering onto bands and crowns and "Flat" for soldering onto wire extensions

Mini Skirt Crowns
These stainless steel crowns are specifically designed to be used with Herbst appliances and other orthopedic/orthodontic appliances that require the stability of a crown for anchorage.
Shorter in the occlusal-gingival dimension than a traditional crown
Enhanced interproximal festooning reduces the amount of material that must be trimmed
Five sizes available for each quadrant match traditional sizing
Laser marked for permanent identification

Mini Skirt Crowns with Nuts
Barrel nuts are laser welded onto crowns


*Herbst is a registered trademark of Dentaurum, Inc.