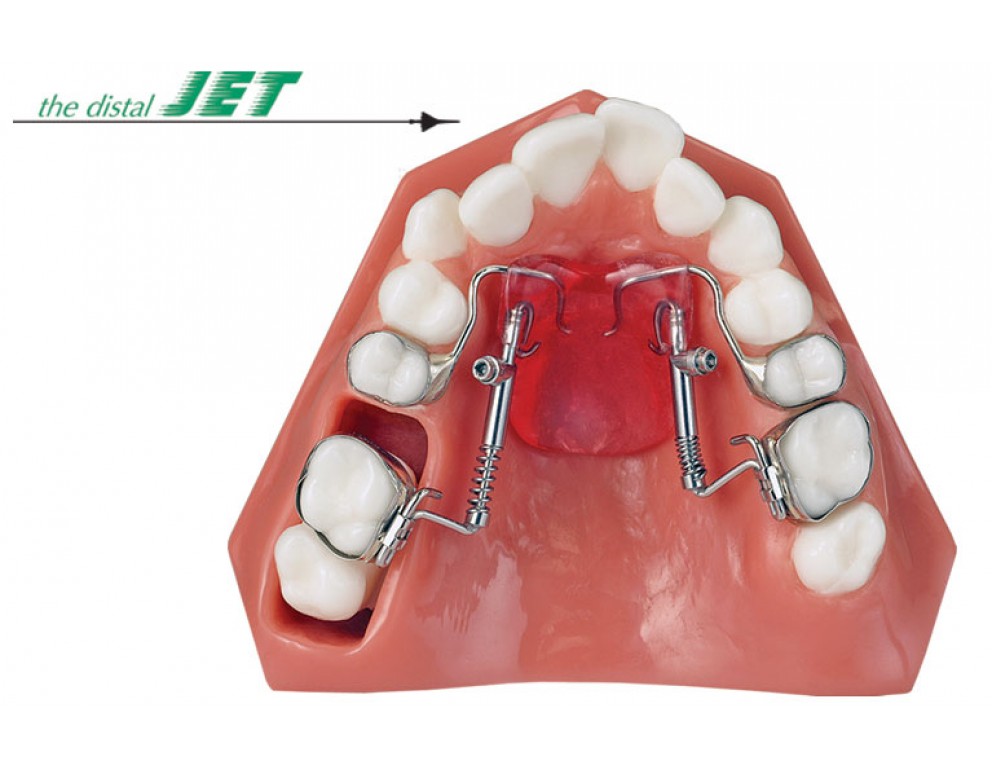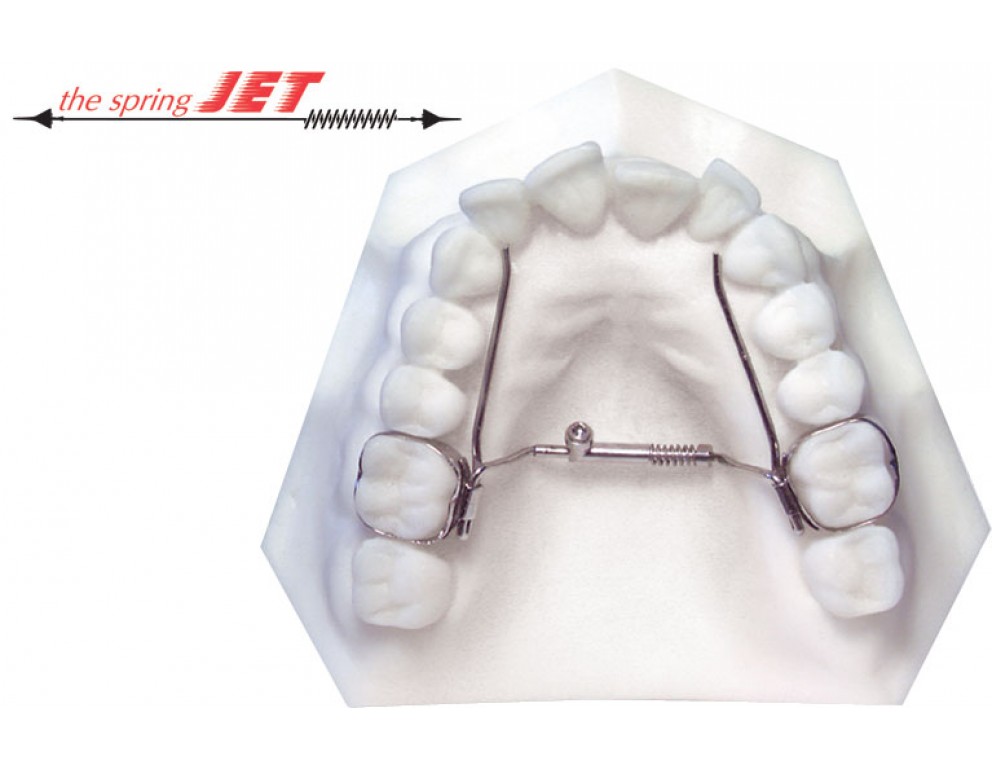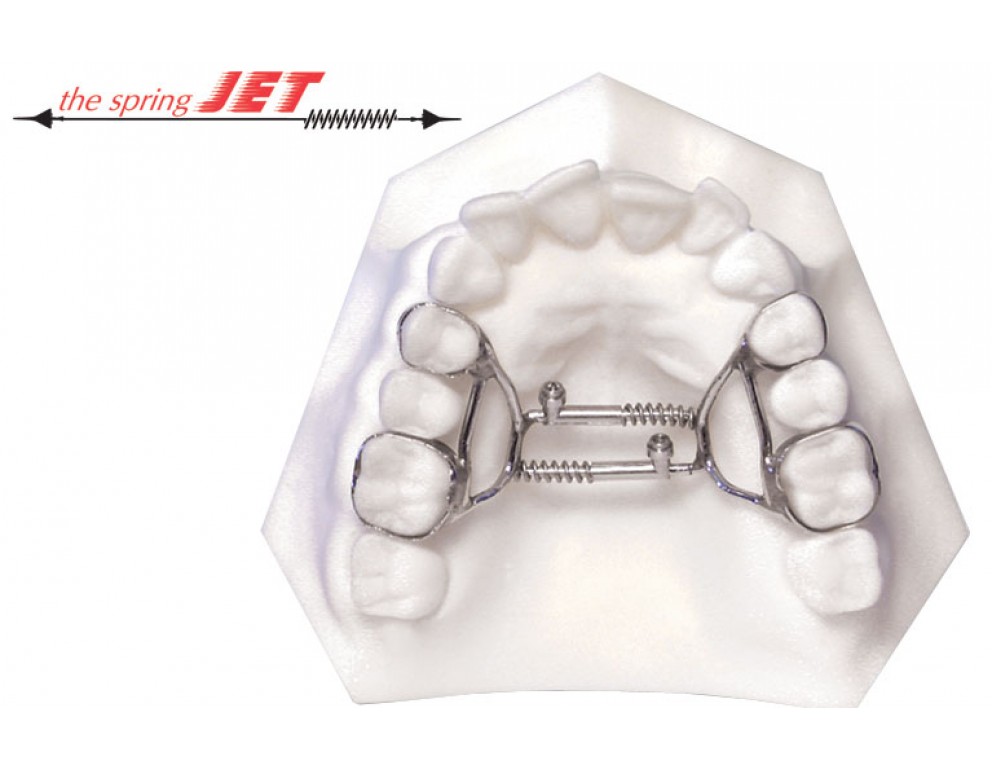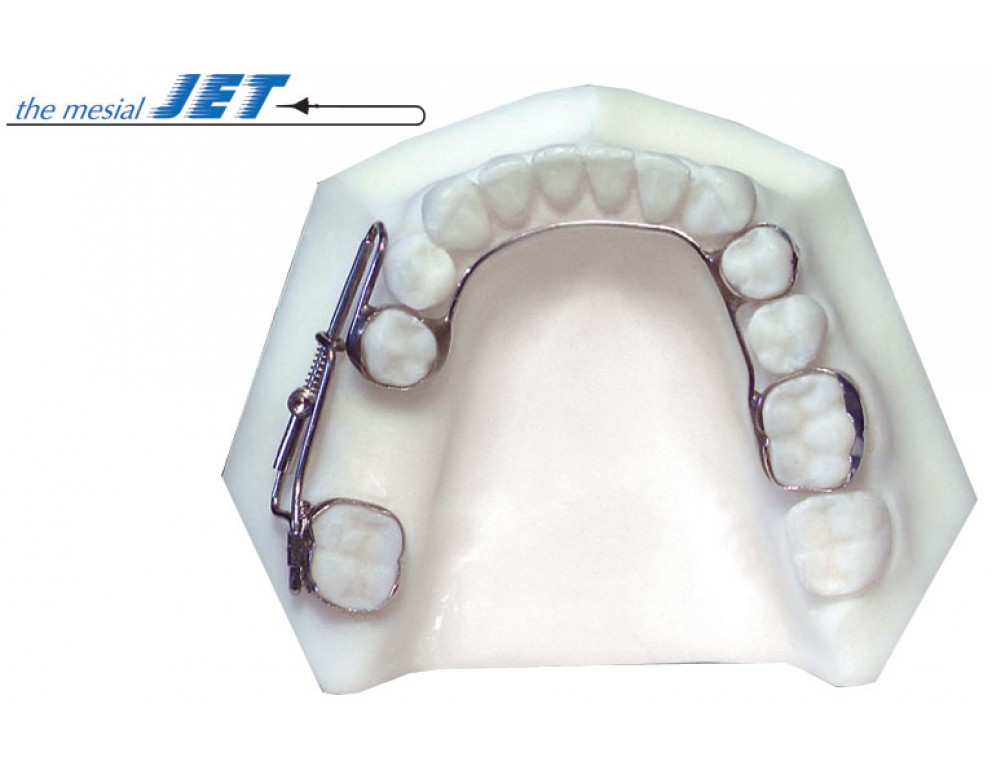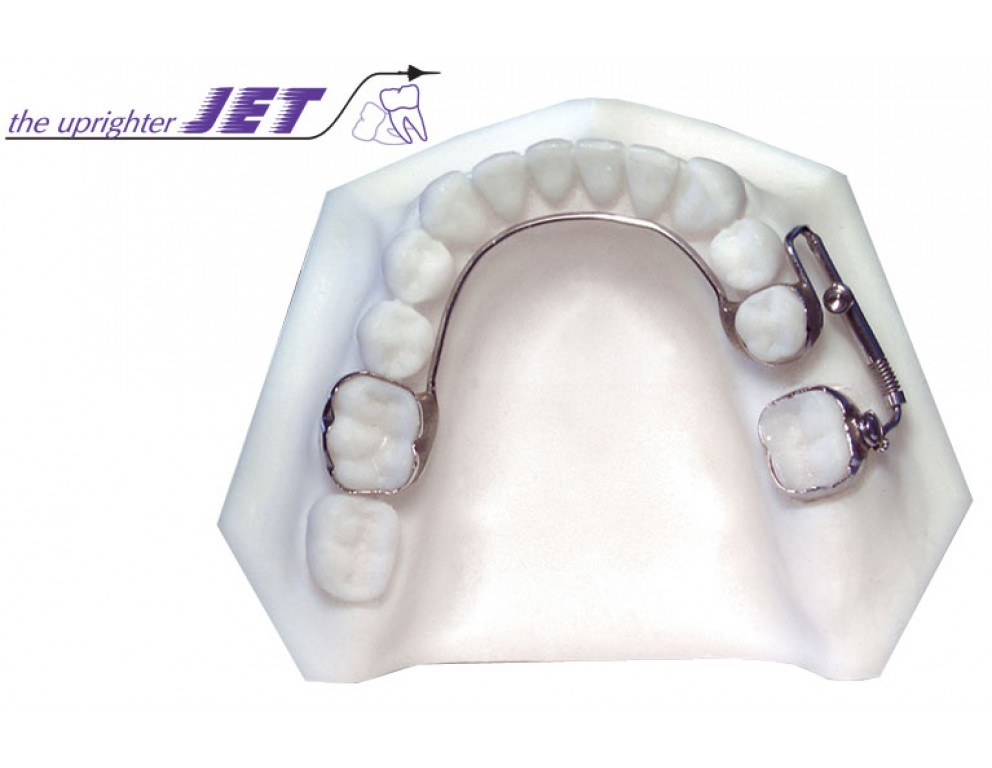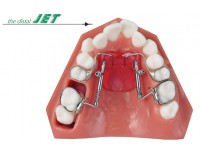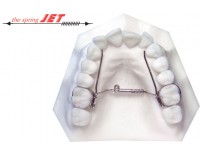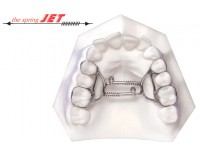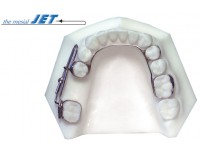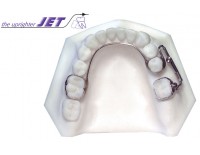 Jet Family
The Jet family is a collection of user-friendly orthodontic appliances created to deliver reliable treatment results while requiring the minimum of patient cooperation. Constructed around a highly efficient piston and tube principle, coupled with a controlled and defined force delivery, the Jet appliances are uniquely adapted in their bio-mechanic approach to maximize outcomes. Each one specifically addresses a common, yet challenging clinical situation routinely confronted in daily practice.

Distal Jet
Superior distalizer combines pure translation with excellent anchorage control and positive, simple molar retention with one appliance. Typical clinical situations for the Distal Jet are:
Class II maxillary protrusion
Class II molar relations resulting from missing or blocked out teeth
Class II subdivision (unilateral) cases

Mesial Jet
Controlled bodily movement of terminal teeth, in either arch, is a snap with this design - especially anterior space closure. Typical clinical situations for the Mesial Jet are:
Second bicuspid extraction cases
Span reduction for prosthetics
Closing spaces resulting from congenitally missing teeth

Uprighter Jet
Uprighting tipped or partially impacted teeth is accomplished in a straightforward manner without affecting the rest of the dentition. Typical clinical situations for the Uprighter Jet are:
Pre-prosthetic abutment uprighting
Partial impactions
Tipping as a result of premature loss of deciduous teeth, etc.

Spring Jet
SPRING JET 1 - Dental Expansion
The replacement for all existing wireform expanders with precise force-counterforce mechanics. Achieve slow arch expansion with controlled, continuous NiTi spring force.
SPRING JET 2 - Orthopedic Expansion
Substitute for all screw or pre-set wire expanders. Unique delivery system for reliable results with minimal tipping requires no patient compliance.
Typical clinical situations for the Spring Jet are:
Cross-bite relations
Collapsed arches
Micrognathia